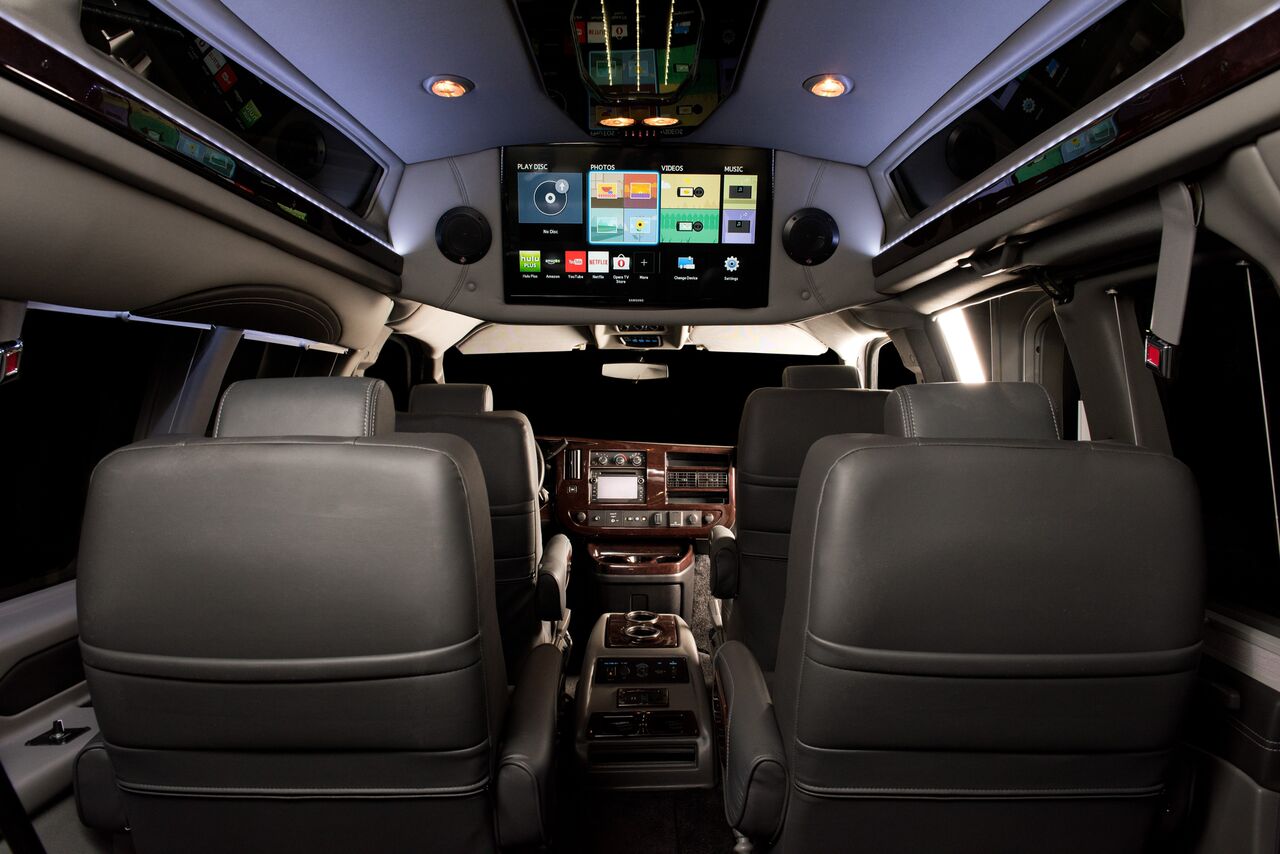 Why Explorer
One close look and you'll know – This is not your ordinary Van.
Explorer Vans are perfect for family trips, hauling the kids, a weekend getaway, a guys' golf outing or the girls' day out. Smart engineering is merged with thoughtful design. It's transportation with luxurious style and comfort, like soft leather reclining seats, power lumbar support system and elegant trim. At last, practicality meets elegance, with a bit of an attitude. Only from our new line of Explorer custom vans. Choose from a seven, nine or fifteen passenger Chevrolet, GMC, or Ford van and begin creating an Explorer that fits your lifestyle. Whether you are taking a road trip cross country or visiting family a couple hours away, Explorer vans are packed with endless customizable features making it more like a 2nd home rather than a van.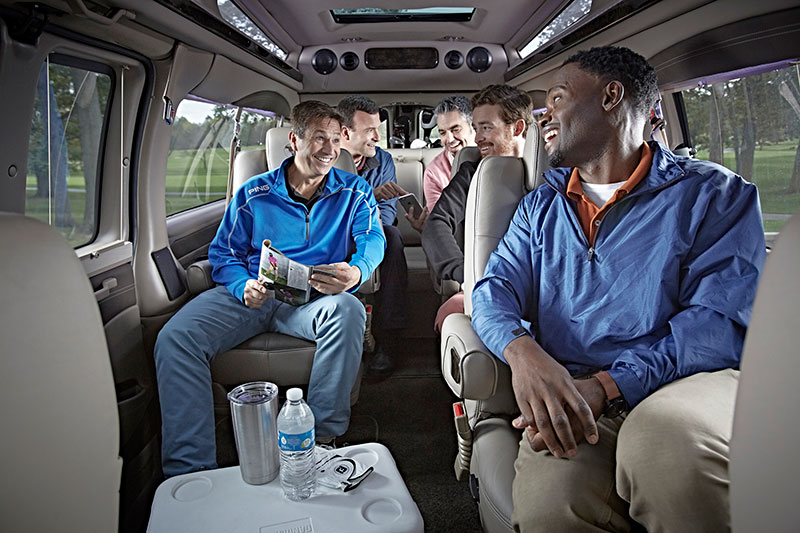 Explorer Vans for your Everyday Life
Imagine a trip to the grocery store without your children fighting over what seat they get. Wish you could duplicate yourself – someone to drive, someone to entertain the kids? With Explorer vans, every seat is a prized one so your eyes stay on the road and the kids are focused on the custom-designed entertainment system with personal volume controls and headphones. Whether it is an in-flight movie or a video game, they are safely entertained while you are safely at the wheel.
Explorer Conversion Vans on Safety
Explorer Conversion Vans undergo rigorous safety testing and meet all NTSA Standards within our industry. All of the vans we build on have driver and passenger airbags and most have full side curtain airbags.
Explorer Conversion Vans for Business
Starting your own business, transporting clients, traveling to different accounts or storing equipment? Explorer conversion vans provide endless options to customize your vehicle to fit whatever industry you're in. It's the simple details that will exude professionalism from every corner of the vehicle: real wood trim, leather seating, luxury sound and entertainment system, optional navigation, heated seats and high definition TV. The choice is yours.
You might wonder, why should I buy Explorer? The answers are simple.
Top quality, dependability and support that's unparalleled in the industry
Nationwide dealer network
Our Sales Representatives come to you. Let us help you determine how we can meet your needs
"We deliver" means we can build and deliver your ordered vehicle in 14 to 21 days in most cases. We have vans ready to build and more than 200 dealers nationwide.
Our unique service program:

Parts – We offer a replacement warranty on electronics, such as the TV and BlueRay Player. We also manufacture many of the van's components ourselves so many parts can be ordered directly from our Parts Department.
Service – Our customer service personnel have been with us for more than 20 years. They have the answers you need.
Warranty Manual – Digital photos and part numbers for everything in your conversion package. We make service easy.
Factory tours – Come to our plant and see firsthand our commitment to provide you the best-built, best-selling conversion van in the world.
Explorer Van Company's simple and direct approach to business can be summed up like this: " We care about our customers."